Our Mission is to provide quality used books to book lovers, casual readers, and collectors in New Westminster and the surrounding area.
About Us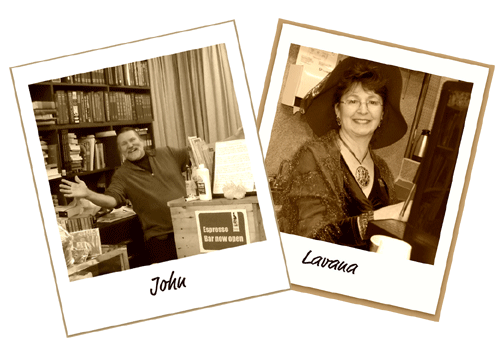 Renaissance Bookstore is owned and operated by John & Lavana. We both love to read of course. 20 years ago, we frequented the libraries and the used book stores. John told me that his dream was to own a book store and I excitedly told him: let's open a bookstore!
So, we did some research. We put together a business plan. And we decided to go for it  – the rest is history.
We both love to read and to this day this love hasn't waned. You can often find us reading a book in our store. Renaissance Books provides a welcoming and relaxing atmosphere, where you can browse and select books for purchase at used prices.
We've tried to create the kind of store we'd want to shop with comfy chairs for relaxing and reading where nobody will hover near you. I think we've succeeded, but you be the judge.
We've teamed with a network of booksellers from across North America to offer you books that are hard-to find, used rare or out-of-print.
We host a variety of events and we invite the community to come in whether it be book signings, story telling, etc.  We support a variety of local authors and poets and we sell their new books.
Want to join us? Just drop by anytime!
Don't forget to sign-up to below if you want to be informed of our events, new arrivals and special discounts. You can reach us at: 604-525-4566